Sheldon Iowa
Where Families Come First!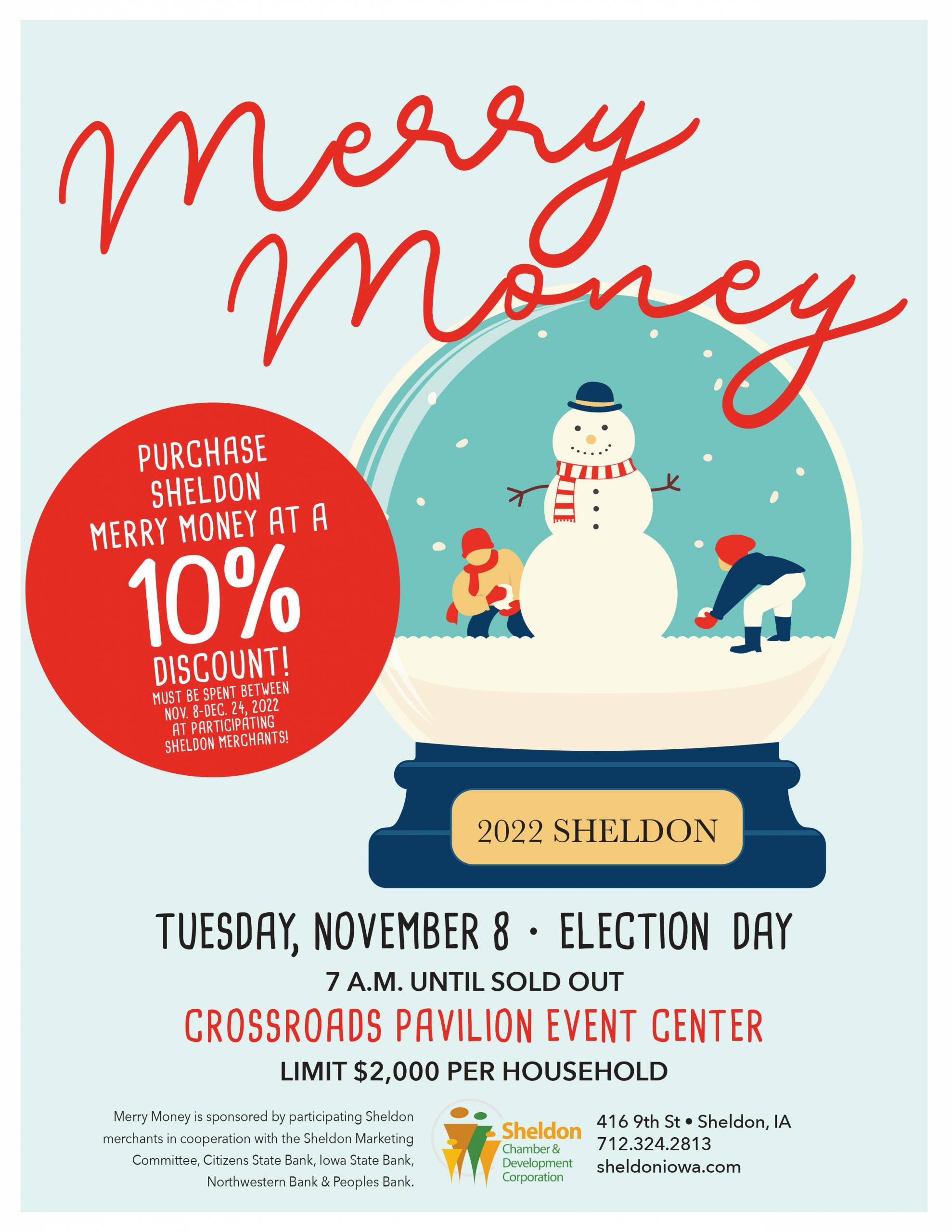 Election Day – Tuesday, November 8, 2022 7:00 am – 7:00 pm (or until sold out) Crossroads Pavilion Event Center Merry Money is sold at a 10% Discount and can
Read more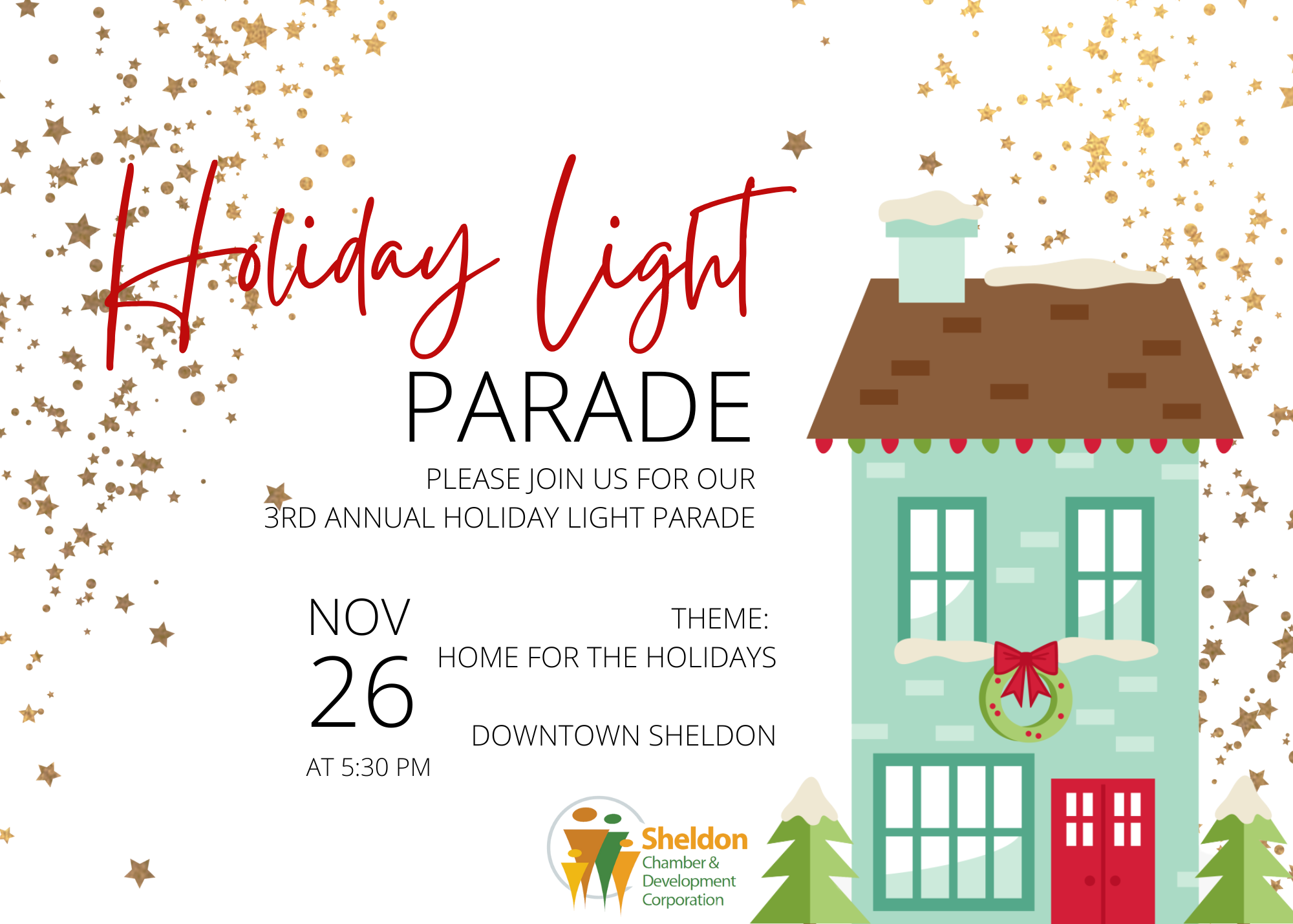 The Annual SCDC Holiday Parade of Lights will take place on Saturday, November 26! This year's theme is Home for the Holidays! Each entry will depict what Home for the
Read more
Discover Sheldon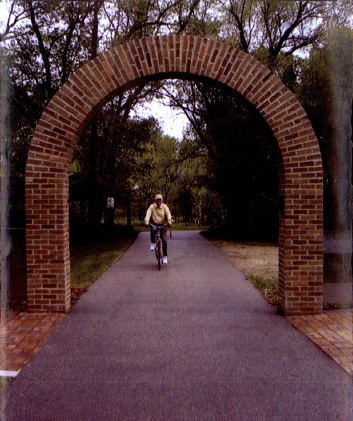 Our citizens look to the outdoors for safe, healthy and affordable recreation opportunities.
more info